I don't believe it! You do not know how much I thank you.
I think I'm going to at least try and get you $50 for this!
It actually works, and funny enough, it didn't even require a restart or logoff: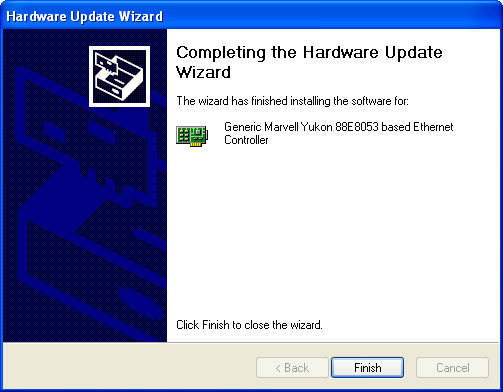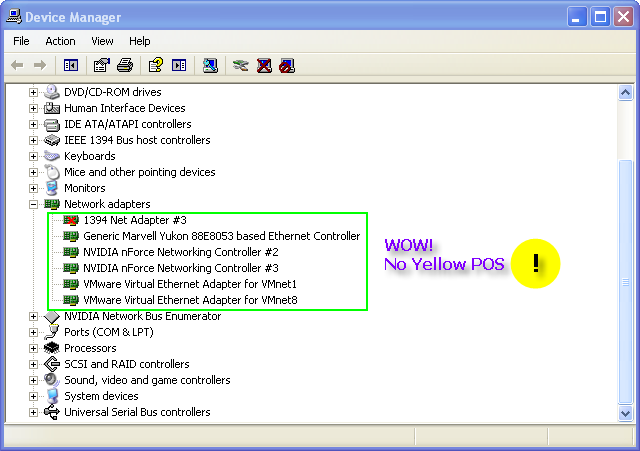 I remember investigating this key many times before (as it was the only place I could think of possibly to be the problem, as far as process monitor goes)
I did a lot of trial and error of deletion, but I was scared if I delete this config value, I would totally screw things up.
I tried deleting all the keys in \Control\Network but never thought to try this. Its data appears to contain a name of all previously installed network drivers or something similar.
The problem with always experimenting was the fact that once I did delete something, then the current network drivers would no longer work, nor could I reinstall them, so I would rely on a system restore every time I had enough courage to delete and restart.
What I would want to know is how would Mark have resolved this. Perhaps some trial and error and just would try to delete this?
In any case, I am still in disbelief.
Did you get the idea to just try this, or was it a suggestion by Microsoft.
It would have been nice if they documented these types of keys more. Notice nothing about it in either Registry References:
2000 -
http://www.microsoft.com/technet/prodtechnol/windows2000serv/reskit/regentry/28787.mspx
2003 -
http://www.microsoft.com/technet/prodtechnol/windows2000serv/reskit/regentry/28787.mspx
I wonder if this value just gets "clogged" after a while and needs to be deleted?
Also, I wonder what similar values are out there. (Somehow I highly doubt any registry cleaner will ever touch things like this, meaning their use seems quite useless.)
Here is what I have to say to it: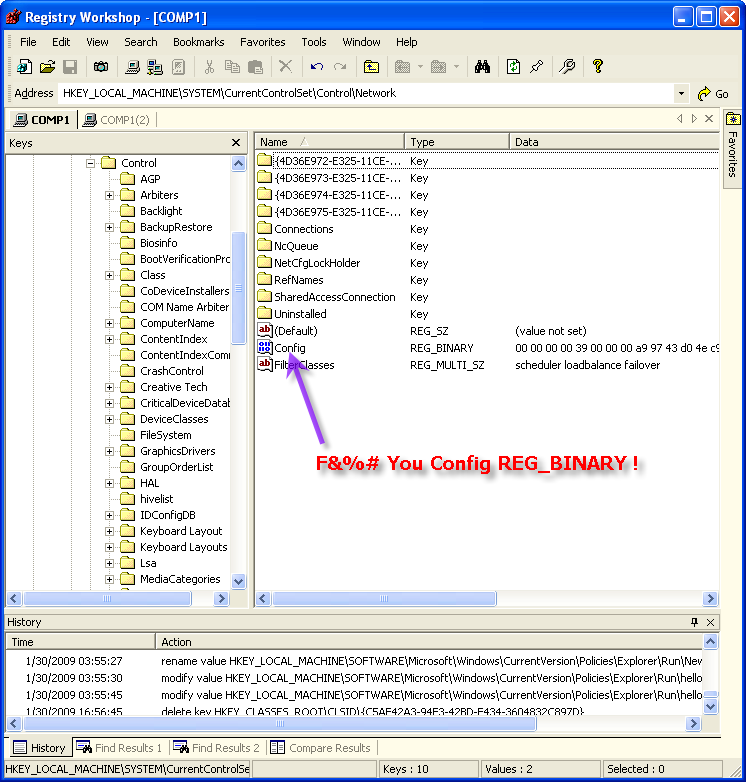 Finally I can actually get VMWare networking drivers working, have it stop complaining, update my Mobo drivers, configure TCP/IP properties (before I couldn't even see it, see image below), install various other updated drivers that would fail on install (sometimes not even network drivers)
F-ed up Network driver causing no TCP/IP protocol to be listed: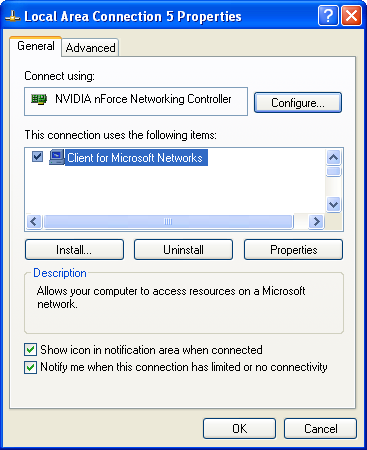 I wonder where we could post this for anyone else to see, because I feel really sorry for those people that are going to have to reinstall windows for such a simple, yet undocumented fix.
Hmm maybe Wikipedia somewhere.
Perhaps we should contact someone over at MS Help & Support to make an article similar to this:
http://support.microsoft.com/kb/937056
but for "Cannot install this hardware", "Cannot find the file specified", "#E154 Class installer failed. Error 2: The system cannot find the file specified."
There are some similar ones, but none having solutions for this problem (I tried too many to count) Ex:
http://support.microsoft.com/kb/841567
This has never been posted anywhere else from what I can see currently as of 2-12-09. Do a google search for
"Control\Network\Config"
"file specified"
no results.
Funny thought because if u remove Config, there are a few hits, but no conclusions to delete this damn value.
Excellent work!
BTW, I would send you $50 paypal funds now but since Paypal banned my account (and wont tell me why, so basically its all frozen until infinity) [too long of hell story to explain], I will sometime this weekend go out to CVS, buy an Amex Prepaid Giftcard, and link it to a new paypal account (Yes that is a nice workaround, but the 5.95 fee on the cards is not too nice)


Edited by Matts_User_Name - 13 February 2009 at 3:50am